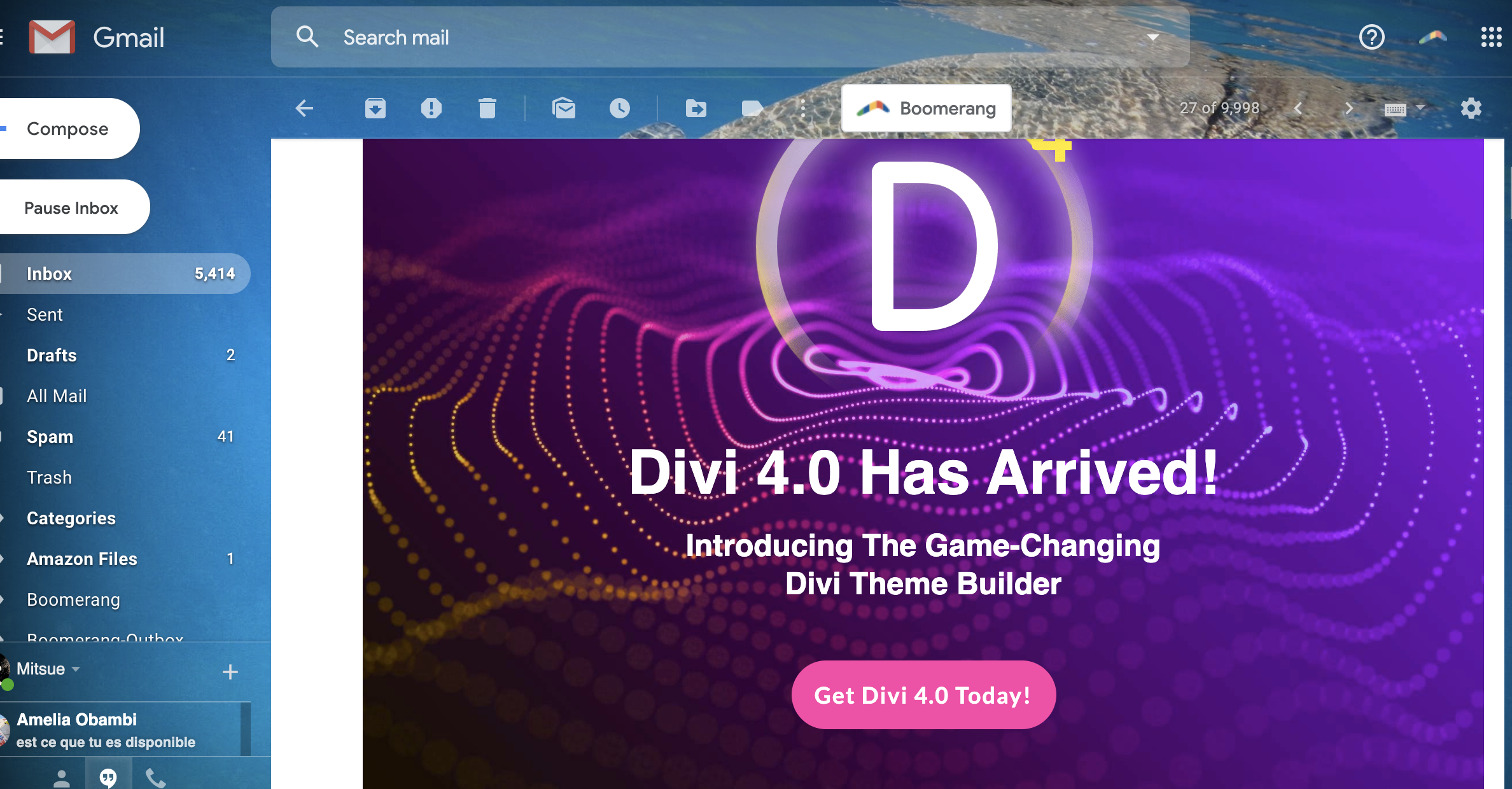 DIVI 4.0 is here!
This is great news for people running websites on wordpress! No more do you have to hem and haw over which "design" theme you should choose for your site! It is getting easier and easier to create with ease with fuller control over the design and layout of content!
ワードプレスでウェブサイトを運営している方にはもってこいアップグレードです!どのテーマでサイトを作ろうと悩む必要がなくなりました。思い通りにと自由にデザインする機能が次から次に、定期的にアップグレードされるこのDIVIウェッブデザインテーマサービスは実に素晴らしい。
I have been using DIVI since it first came out as DIVI 1.0 when I decided to officially start a web page under LivingEigo.com. It was innovative for its time and I loved it from Day 1, since it allowed me the freedom to design and create my page to my content.
なん年前にLivingEigo.comの会社でウェッブサイトを運営しようと決心した時からずっと最初のころのDIVIでやってきました。ウェブデザインの世界では当時、かなり革命的で、初日からとても満足で気に入っていたプログラムでした。初心者の私にはわかりやすく自由にデザインでいることから、とても相性の良いプログラムでした。
I have had the chance to work with Square Space for work. Although I appreciate its selling point in the freedom of design as well, DIVI beats the creative freedom and innovation to Square Space, hands down. Even in the early stages of DIVI, I thought that it square space could not live up to what Divi had and the constant upgrades that remind me that I made the right decision over 5 years ago.
他の人気ウェブサイトサービス、SquareSpaceは仕事で使う機会があります。DIVIと同じようにデザインの自由のあるプログラムとして知られていますが、DIVIの想像の広がり感やアイディア(ワクワク感)ではSquareSpaceはDIVIの足元にも及ばない。と個人的な意見です。初期の頃から、DIVIが優秀と感じ、さらにDIVI 2.0、3.0 そして今回の4.0のよくあるアップグレードの数から5年前以上にDIVIにしてよかったとよく思うことである。
Now, DIVI has come up with DIVI 4.0 (I was still pretty amazed with the new upgrades the 3.0 version had to offer!) and I am over the moon to see that (as I had decided to become a lifetime member 3 months ago) the folks at DIVI does not dissappoint! They come up with new things even before I know that I want them. That's pretty amazing!
今回はv4.0 の公開で(前のアップグレード今だにびっくりしていたのに)とても嬉しいです(しかも3ヶ月前にライフタイムメンバーになろうと決心したところで)本当に想像以上のサービスで、何も言うことないです。自分が気付く前に次から次にプログラムを改良するので、毎回驚きます。
Anyway, I am now inspired to redesign my whole website. I would love to do the hard work of the creators at DIVI and Elegant Themes justice with a whole new look for my site. Thanks!
これから新しくウェッブサイトを改良しようとインスピレーションを受けたところです。ここで、ちょっとしたブログで皆さんにWebサイトの裏側の話をさせていただきました。新しいサイトを楽しみにしてください!